Although there are several ways to install an application on our device, most of us always go first to the Google Play Store in search of what we need. The Google store contains thousands of applications of all kinds, so it is almost impossible not to find what we need. However, it may happen that the application or game we are looking for cannot be found in this or any other application store for whatever reason.
If we look for it on the Internet, we will most likely find its APK file, which can be dangerous if we do not download it from the right place. Therefore, a great alternative to the Google Play Store is HappyMod, an interesting free store of mods, games, and applications. In this article, you will learn more about it, emphasizing its advantages and differences compared to Google's app store.
HappyMod vs. Google Play Store comparison: similarities and differences
Although there are some obvious differences between the two platforms (mostly visually speaking), the truth is that, in essence, they are not too different regarding their functions and features. Both the Google Play Store and HappyMod are two app stores that we can access to find whatever app or game we want. All we have to do is open them on our device and scroll through their menus to find any game or application, or we can go directly to the search engine and type its name to find it even faster. Indeed, HappyMod is mainly intended to find game and application mods, but that does not mean we will not find popular applications such as Telegram on this platform.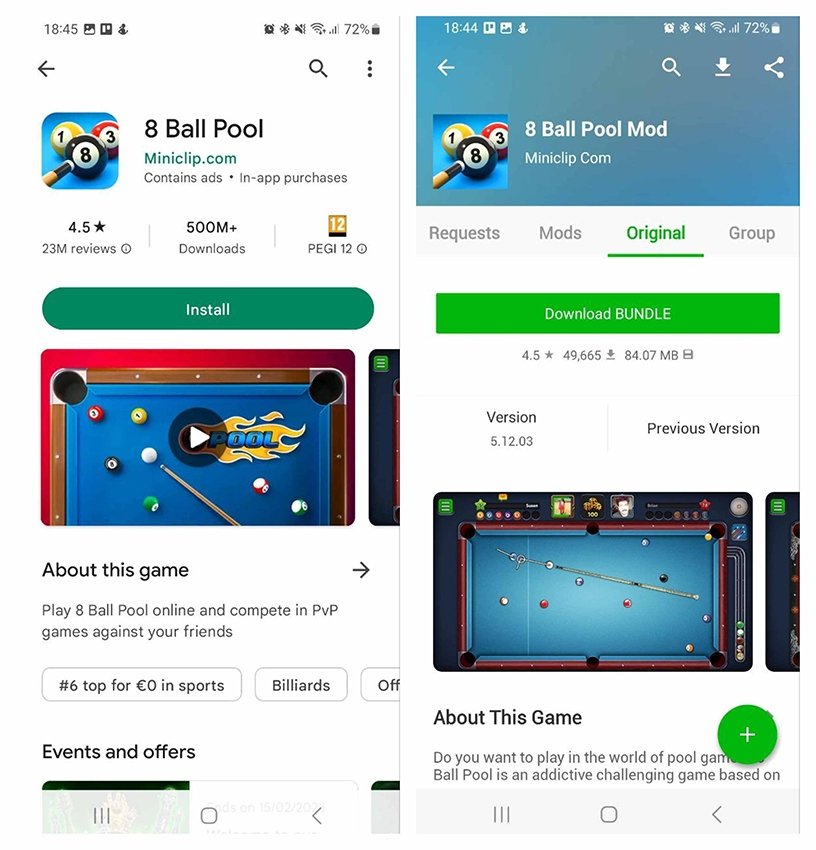 PlayStore and HappMod both have a similar aspect
Although both are similar in functionality, as we have said before, there are also some important differences between the two. The Google Play Store is an official app store, so it is much more convenient to use (at least, on paper) since HappyMod will force us to install applications in APK format, something that we must expressly authorize beforehand. In addition, the Google store has features we will not find in HappyMod, such as the Google Play Pass or the ability to buy and download e-books to read on our Android device whenever we want.
Advantages of using HappyMod over the Play Store
Moving on to talk about the advantages of using HappyMod over the Play Store, the truth is that there are some that we cannot ignore. There is one that stands out especially for its importance and for being one of the main reasons most users download it:
Everything you will find in HappyMod is free. We are not only referring to the mods (which are its main content), but this also includes the applications on which these mods are installed. Thanks to this, we will have access to exciting advantages, such as unlimited money in many games (which is fantastic for any user).

The mods catalog is gigantic and keeps growing. Every day we can find new mods for many games and applications. These new modifications are tested by other users, who will rate their experience with it to give us a clue regarding its effectiveness. This allows us to see a rating of all the available mods in each game or application on the platform and other interesting data, such as the number of downloads or the percentage of good performance.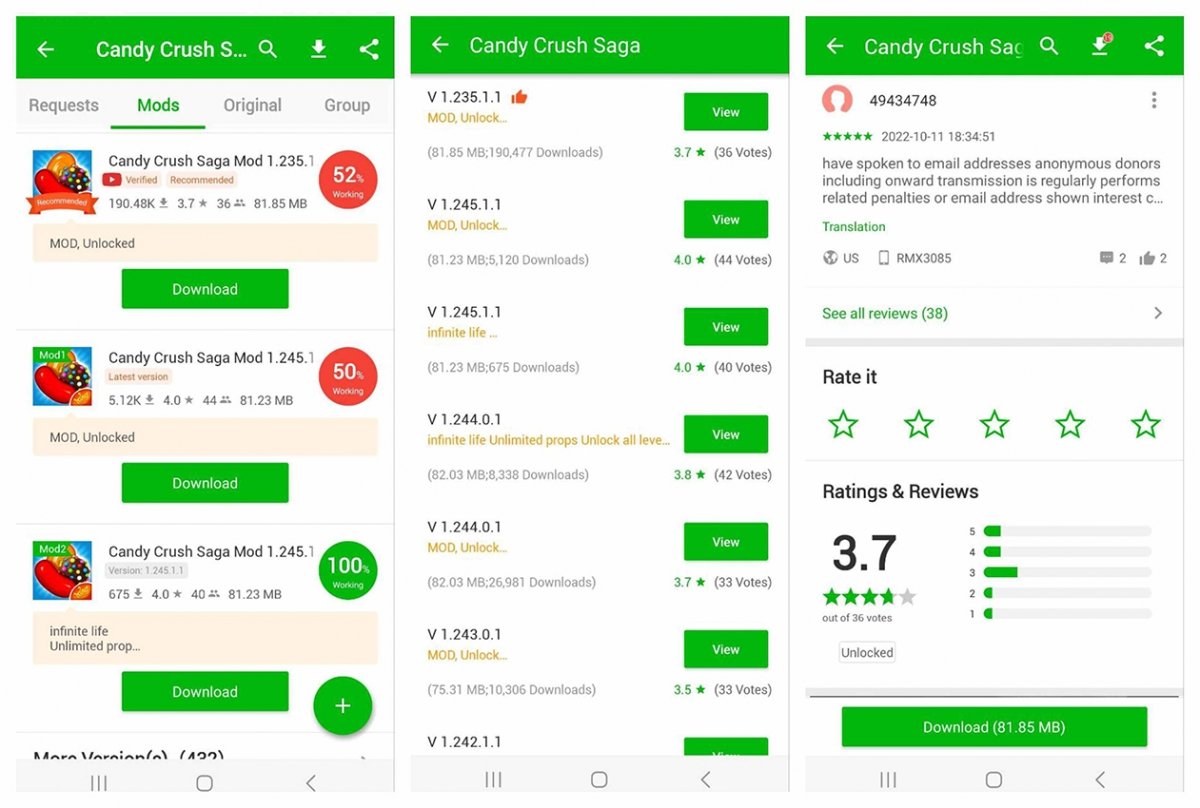 Within each game we can view the ratings of each MOD given by other users
Disadvantages of using HappyMod over the Play Store
As it could not be otherwise, there are also some factors that we must take into account that can tip the balance on the side of the Play Store. The Google store is fundamental within the Android ecosystem, and that can play against HappyMod for several reasons:
Downloading a modified version of a game or application could violate Google's usage codes. This does not mean that our device itself is at risk, but our account could be temporarily suspended or banned. Most mods have protection systems to prevent this, but we cannot guarantee that they are 100% safe for your accounts.

Content is quite inferior to that of an official store. Despite having many options to download (both in terms of games and apps), the truth is that the catalog that HappyMod pales in comparison to the Play Store, the main application store available for Android devices. Obviously, we can go to HappyMod looking for any app (in fact, it lets you download the "basic" versions without mods as well), but if we want an unmodified app, the first stop should be, in almost all situations, the Google store.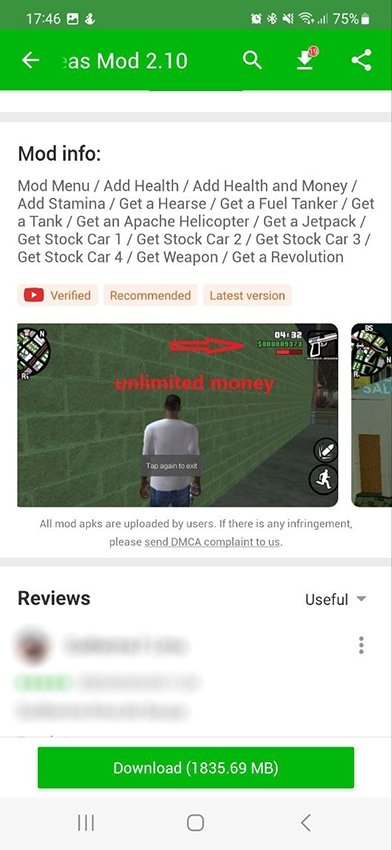 The MODs are very useful but we might get banned
Does HappyMod serve as a replacement for the Play Store on Android?
At this point, you may be wondering if HappyMod has enough arguments in its favor to replace the Google Play Store, and the answer to that question is very subjective. The usefulness of this mods store will depend a lot on the use and needs of each user since not everyone is looking for the same thing. If you are a person who likes to play a lot with your smartphone and you use it mostly for this, HappyMod may become a real alternative to any app store for you. Because inside this platform, you will find a broad catalog of modded games to enjoy to the maximum without limitations.
However, if you use your device for other purposes, it is possible that using HappyMod alone may not be enough for you. It is very difficult for an unofficial app store to replace one like the Play Store, but we can say for sure that these are two compatible stores that we can use without leaving either of them out of the equation.
Differences between HappyMod and Play Store Download