You can hardly name a more ubiquitous application than WhatsApp. Meta's messaging app is installed on almost every Android device, and millions of people use it every day. But this does not mean that the app is perfect, as many users may want some options unavailable, especially in terms of customization within the application itself. Luckily, we can replace it with more feature-packed modified apps, and one of the most prominent is GBWhatsApp Pro. With this mod, we can change and customize many aesthetic details, such as the text font. Below, we will explain how to do it in a few seconds in this fantastic mod.
How to change the font and font style in GBWhatsApp Pro
The official version of WhatsApp has been adding with each update more customization options for the application, but it is still far from what is offered by mods such as GBWhatsApp Pro. If you want to enjoy a different font with this application, follow these steps:
Open the application on your device and go to the Chats tab.

Inside here, tap on the three vertical dots at the top right, and in the drop-down menu, choose Mods.

In the new menu, press Universal, then select the Styles (Appearance) option.

Tap at the bottom of the screen the Font Styles option.

Choose the font you like, and it will be instantly applied throughout the application.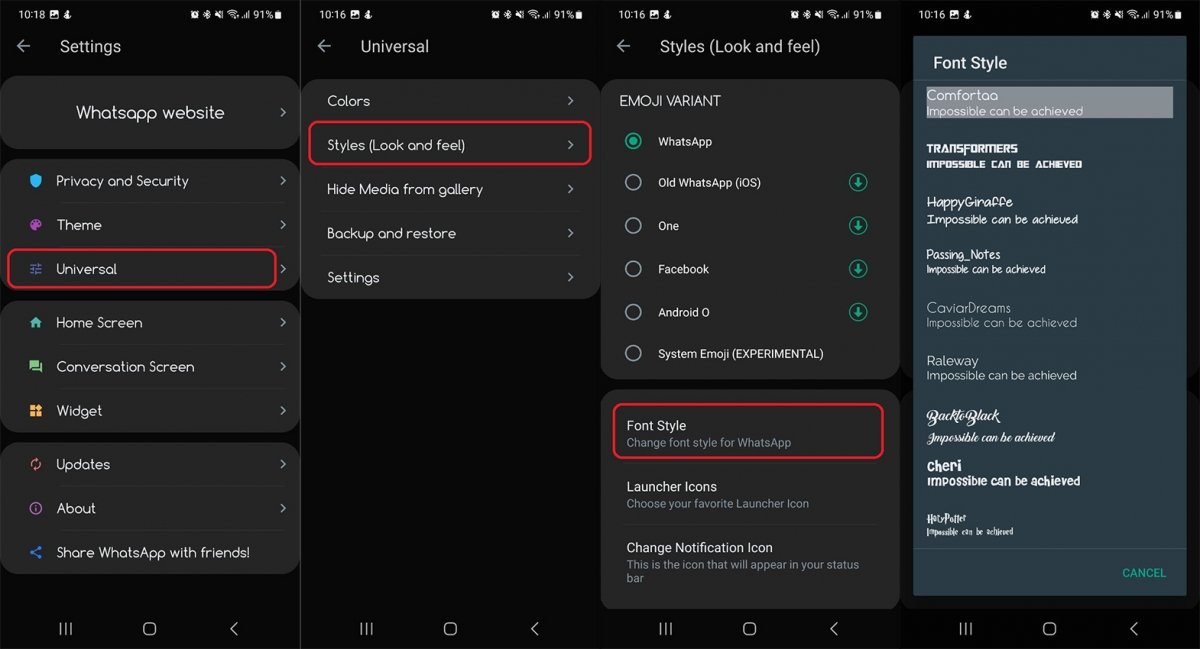 This is how we can choose a different font in GBWhatsApp Pro
How to customize the font in GBWhatsApp Pro
By following these simple steps, you can change the font you see in GBWhatsApp Pro, both in conversations and in the menus. But this mod also allows us to customize the selected font further by changing some details to give it a unique style. To do so, do the following:
As before, open the Mods tab.

This time, tap on the Conversation screen

Tap on Bubble and Ticks to open a new menu.

Here, you can customize various aspects of the font, such as font size and color.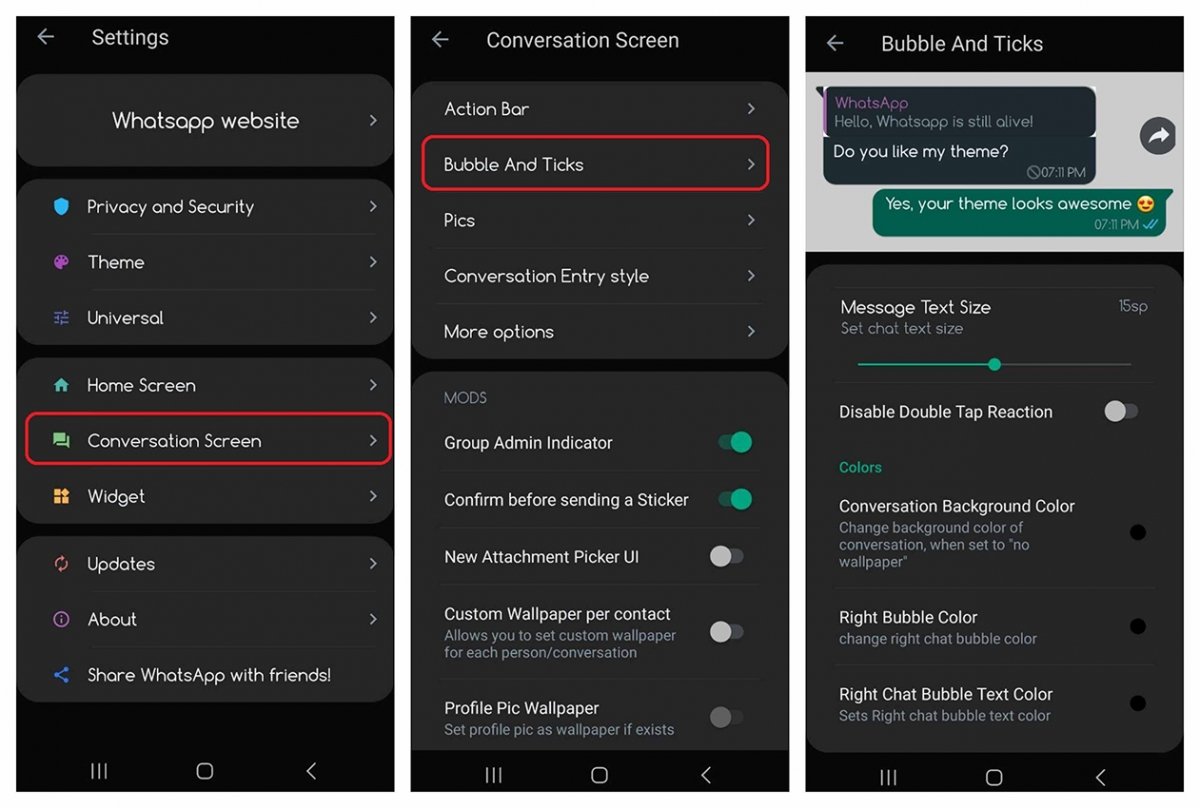 This GBWhatsApp version has plenty of customization options
While the basic WhatsApp application lets you change the font size to one of the available options, in this menu, you will have a far more complete selector. The best about these options is that we can change them individually to set a color, for example, for our messages or our contact's messages.
How to change text fonts in GBWhatsApp Pro Download